I got this from
http://agoodappetite.blogspot.com/2011/02/red-velvet-creme-brulee-for-two.html
and made it for Valentines this year.
Red Velvet Creme Brulée for Two
3 large egg yolks
2 T white sugar
2 T unsweetened cocoa
1/2 t vanilla
1/4 c buttermilk
1/2 c heavy cream
1/2 - 1 t red food coloring
More sugar for the top (white or brown though I tried brown the second time & it worked a lot better)
Preheat oven to 350 F. (I used my Big Green Egg with a 375° dome temp.)
Whisk the egg yolks & sugar together until well blended. Shift in the cocoa & whisk until there are no lumps. Whisk in the vanilla. Slowly whisk in the buttermilk & cream. Stir in the food coloring.
Put two 1 cup ramekins into a larger baking pan. Divide the batter between the two ramekins. Pour enough boiling water in the baking pan to come halfway up the sides of the ramekins. Carefully move into the oven. Bake for 30 minutes. You want the sides to be set but the center to still be a little wobbily.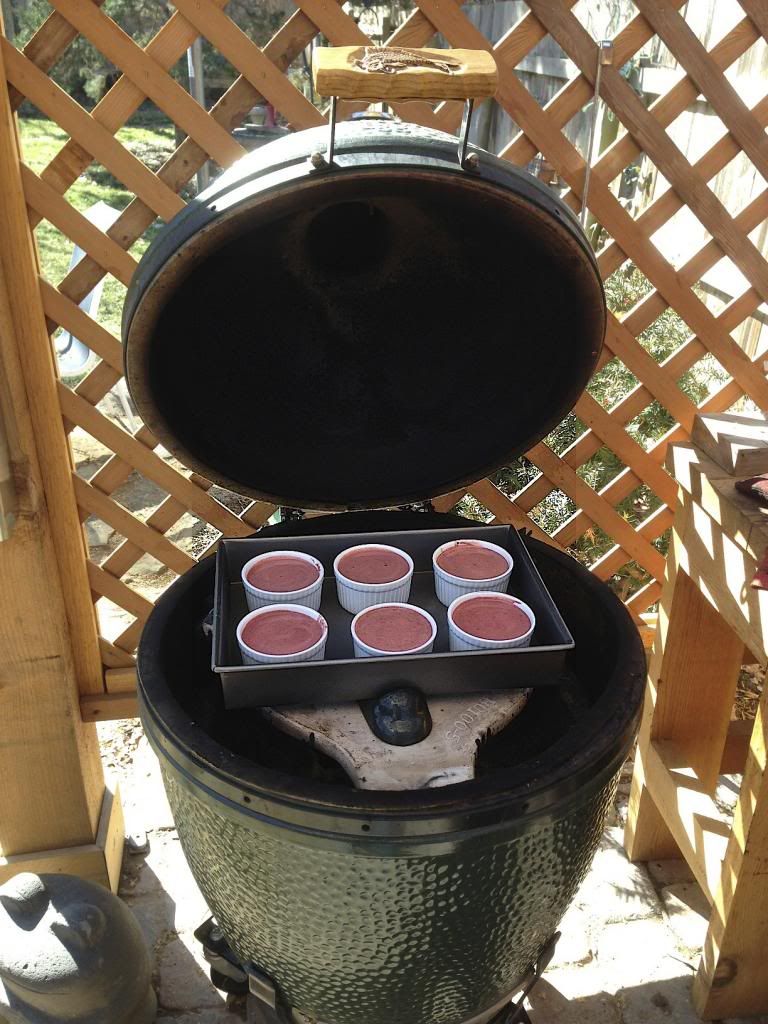 Let cool in the water for 30 minutes. Remove from the water bath, cover & refrigerate for 2 - 24 hours.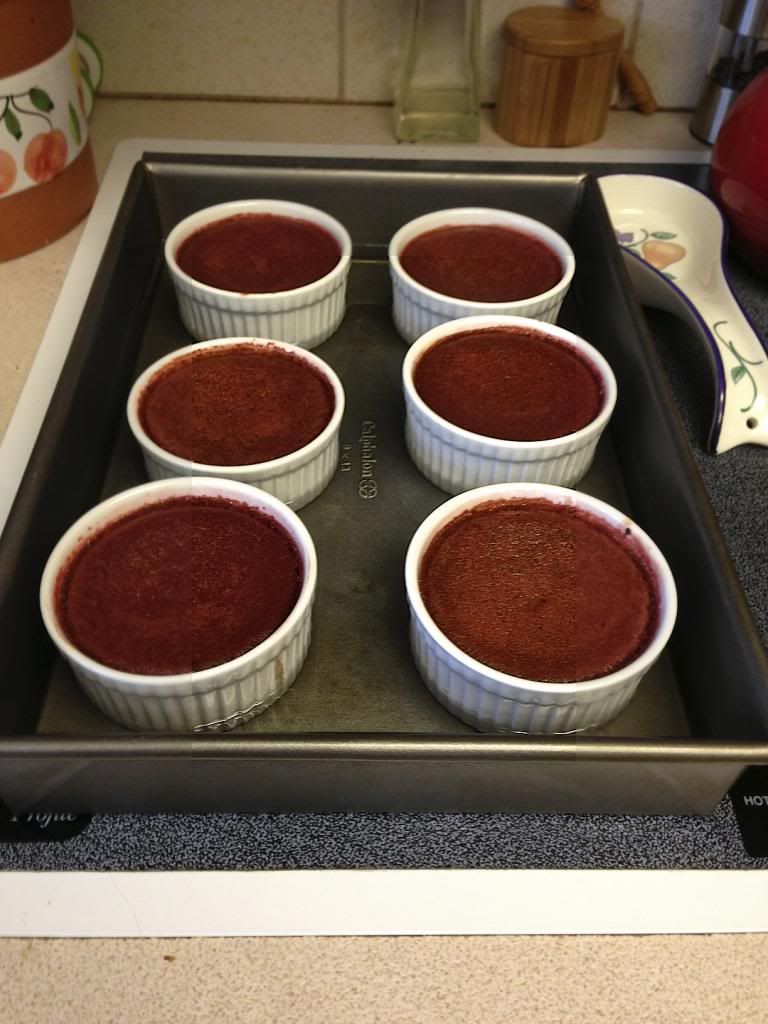 Sprinkle the top of the brûlée with a good amount of sugar & melt with a torch or in the broiler. Keep a really close eye on it so the sugar doesn't burn. I find moving the torch around a lot helps though I did get a few little burns still.
Makes 2 servings. (i tripled the recipe and make 6)
First I tried the Looftlighter
But It had so much airflow that it blew the sugar around too much so I just did one like that.
I used my regular propane torch that I use to start the small BGE when I take it to a friends house or go camping. I also added second layer with a brown sugar heart.
Enjoy!