I received some rubs and sauce from a gift exchange and decided to plan a meal to try it all out. It was from the Loveless Cafe in Tennessee.
So we have their dry rub, Peach-Q-Rub, Seasoned Salt, & Sweet with a bite sauce. I decided to go with a pork loin and the Peach-Q-Rub and Chicken Quarters with Adam Perry Lang's brine and then used the dry rub right before I threw it on the grill. Now it was raining like crazy all day but it cleared up right when it was time to light the eggs.
I got the small two-tier swing rack for my birthday on the 2nd of July and had both eggs going with searing on the small and finishing everything off indirectly on the large.
Some prep shots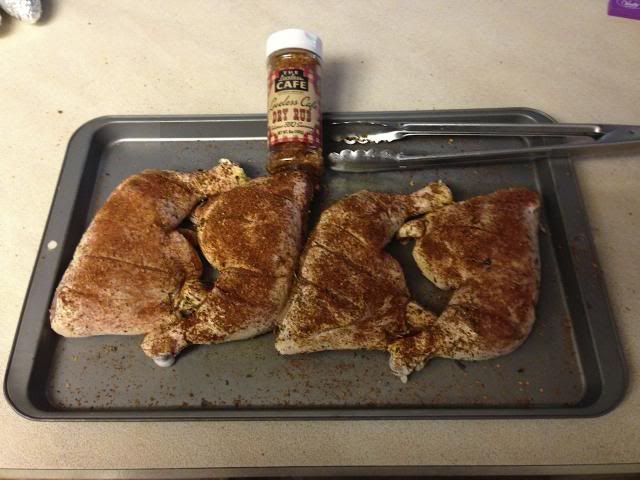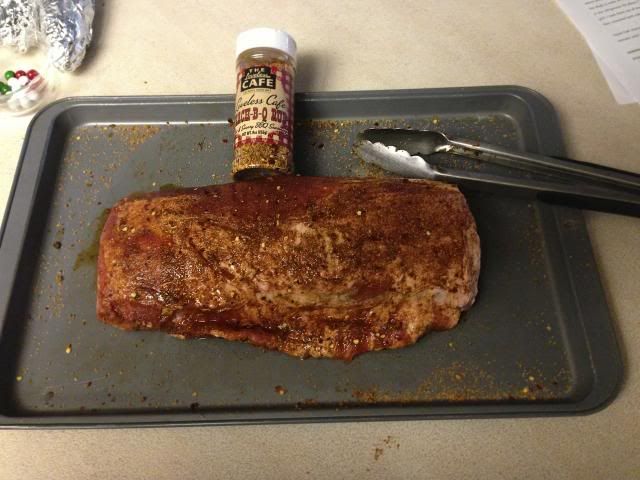 I decided to give Mini Pommes Anna a shot
http://www.bonappetit.com/recipes/2012/11/mini-herbed-pommes-anna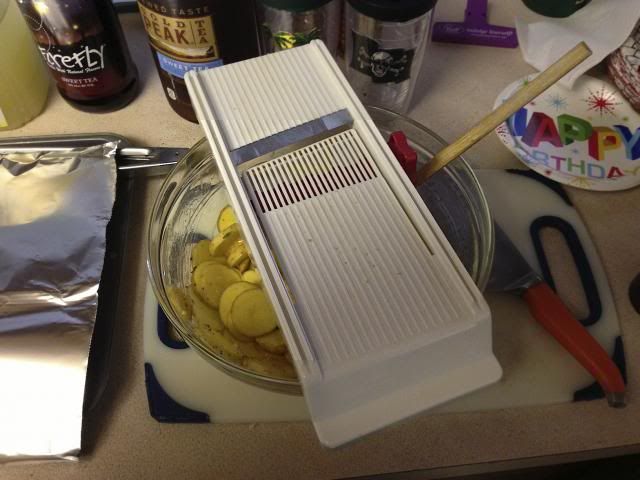 Then after heating up so garlic butter and herbs I added the slices in a muffin tin and poured the remaining butter mixture over top of them.
First up was the chicken on the small swing rack.
Then the pork loin
This was the best use of having multiple eggs, searing on one and indirect on the other!
Some corn and crisping up the potatoes to get them nice and crunchy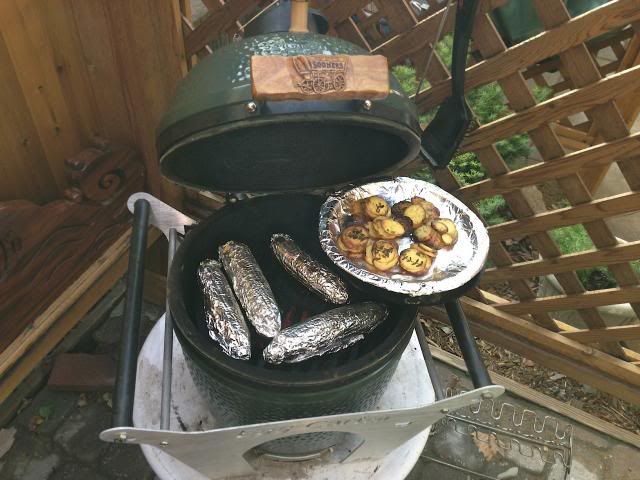 The backyard was smelling great!
I used some of the sauce to baste the chicken the last few minutes.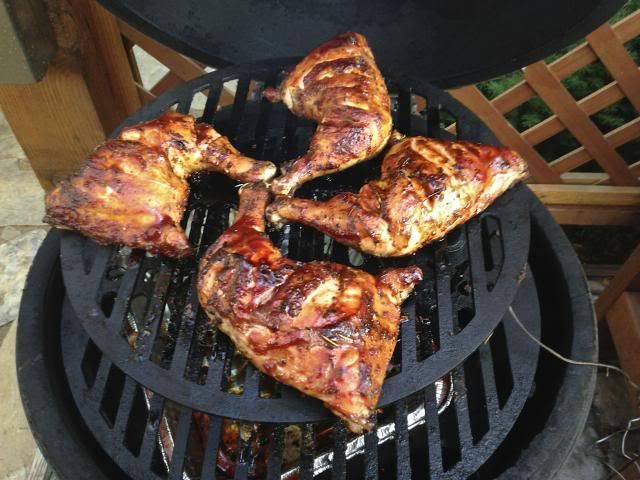 Here is a plated picture. The chicken and pork both turned out great! I will be using the rubs on all sorts of things. The potatoes were really good too and will be going in the rotation for sure.
And now the dessert! Peach cobbler in cast iron with the lid off to give it a hint of smoke.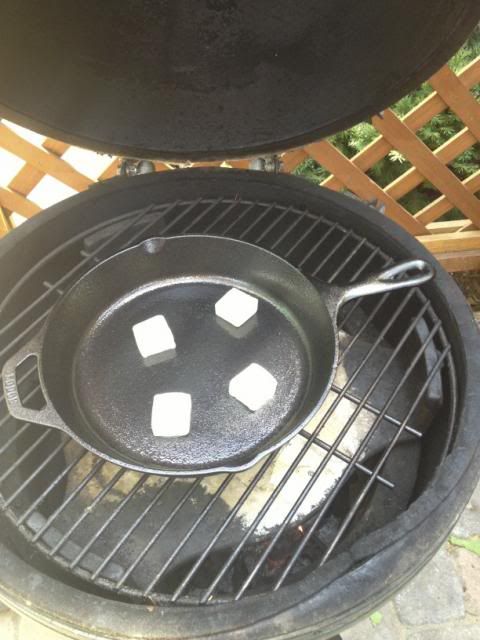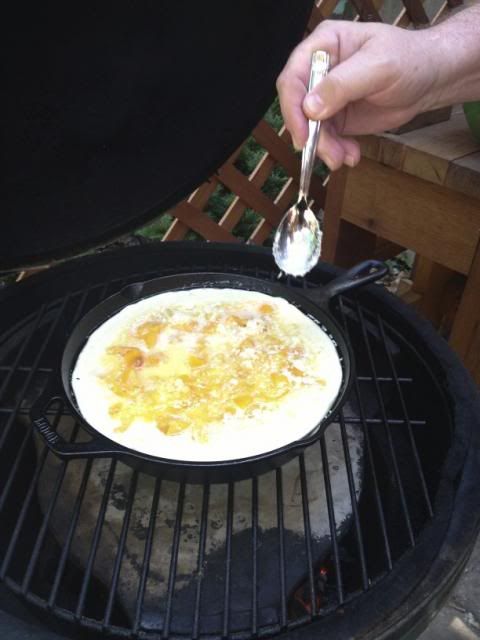 It was a great meal and I got to try some new things.
Thanks for looking!